Coffee Bag Dielines & Templates
for Dielines Packaging
Successful custom-printed bag projects for your coffee beans and grounds depend on great artwork. And great artwork can only be accomplished with high-quality coffee bag dielines and templates. Carepac's coffee bag dielines can be downloaded and saved for later and come in three popular configurations:
Flat bottom bags (box bottom)
Side gusseted bags
Keep reading for an overview of these types of custom configurations. Need some inspo? Check out these awesome coffee bag design and packaging ideas.
Coffee Bag Packaging: Flat Bottom / Box Bottom Bags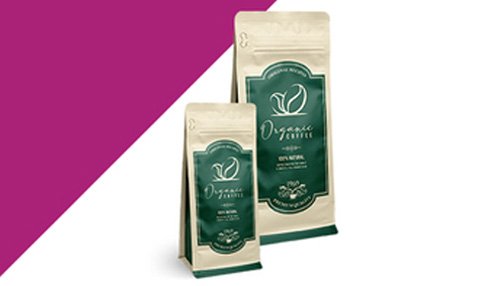 The unique design of flat box bottom bags means that you and your customers can enjoy the benefits of a traditional bag along with those of a stand-up pouch. These bags have a flat bottom, stand up on their own, and the addition of an optional degassing valve means that your customers can enjoy the freshest coffee no matter how long the package sits on the shelf. These bags do not have the flap of material on the bottom like a side gusseted coffee bag would. Available with pull-tabs, a tin-tie, or a standard zipper, the customization is in your hands. These box bottom bags can even be customized to match the colors of your brand. Learn more about downloading this dieline below.
Coffee Bag Packaging: Side Gusseted Bags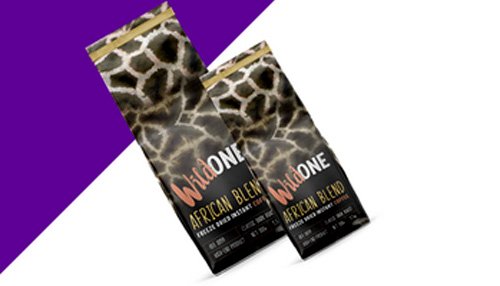 The side gusseted pouch may be an older configuration, but it continues to be one of the most popular in the coffee industry. Manufactured with food-grade custom kraft paper, the environment inside will protect your coffee beans and grounds from air, light, and other contaminants. Plus, as with the other configuration options, coffee bag designs like a zip lock, valve, and window can be added to this bag. So, what are you waiting for? Download your side gusseted coffee bag dieline below.
Advantages of CarePac Coffee Bags
Still not sold? CarePac focuses exclusively on flexible barrier packaging of all types and for all industries, from wholesale cannabis companies to coffee distributors. We have exceptional customer service reps, and are committed to making sure your order is completed accurately. With our CareDesign® process you can rest assured that your bags will be done right, no matter what.
From PMS and spot colors to CMYK, we understand you put a lot of love into the look and feel of your products. With vivid colors, quick printing, and a variety of materials to choose from, we have the tools, technology, and the speed to make your project a reality. We've been selling bags wholesale for over 20 years — we think it's time you give us a try.
Download Your CarePac Dielines Today
As you can see, CarePac truly takes the guesswork out of your custom coffee bag artwork — and one part of that is through our easy-to-download PDF dielines. Before you decide on a final pattern, be sure to double check the size of your coffee bags, the coloring, and logo placement before submitting. Once you submit, we'll send the coffee bag template to your email for download and use.
Have questions? Need help? Reach out to the CarePac experts today. Or check out our FAQs.