There is a lot that goes into running a business that is efficient and successful. Running a business takes passion, persistence, dedication, and, of course, money. From paying salaries and rent to product testing and marketing, the obvious expenses are big and add up fast. If you are not careful and never minimize or reduce packaging costs, you might be overwhelmed.
Luckily, there are several areas to consider when it comes time to be more efficient and cut costs. One of the areas to consider is reducing your cost for stand-up pouch packaging. Here is a guide on 10 easy great ways you can make an impact and save money on stand-up pouch packaging and other custom packaging.
1. Print In A Single Color to Reduce Packaging Costs
First in this guide is choosing different colors for your packing materials. From a logistics standpoint, it makes your packaging attractive which means you may sell more product. A 2013 study revealed that attractive packaging stimulates the brain's reward-seeking areas that are linked with impulse buying.
However, it is important to note that when you have a multiple-color design, you pay more. This is because more ink will be used, and mixing several colors for your mailer is also costly.
The good thing is that even one-color designs will look great if you pick the right color. Spend some time identifying the colors used in your industry so you know which colors attract more customers and will set you apart from your competition.
.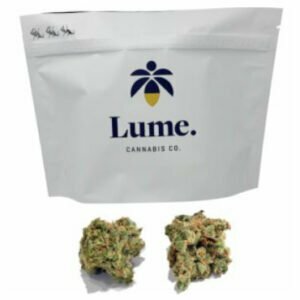 2. Using Plate Printing for Your Packaging
Digital printing is all the rage but you can often save money by using plate printing. Plate printing uses a thin aluminum plate to transfer your design onto the pouch. Most jobs can be completed with four plates for less if you use limited colors. This is one way to optimize how much you spend on packaging and flyers.
3. Print Fewer Bags & Minimize Order Amount
Printing more bags is always cost-effective, but what is the point of having more if you end up not using all of them. If you are a startup and unsure how much product you will move, the best approach would be to print the Minimum Order Quantity (MOQ). That way, you won't spend as much initially and can reorder as needed. At CarePac we have low MOQs, only 5,000 bags, allowing you to optimize your order value.
4. Be Aware Of Government Standards for Packaging
Staying compliant with the state's laws on any type of packaging is very crucial to avoid hefty fines that can leave your business crying for help. For example, if selling weed, a state like Alaska will require your stand-up pouches to be child-resistant and opaque. Colorado requires displaying a specific message on cannabis products. Not meeting requirements by states can be costly to your business in the long run. Government standards are not to be messed with if you want to run your business peacefully.
5. Choose The Right Material for Your Packaging
The material you decide to use for your operations and manufacturing can be the difference between spending more and saving money on stand-up packaging. That is why it is crucial to be certain about the material you want to use, as some materials are more costly than others. For example, does the use of CareSilver mylar save you money? Or will clear material do? These are some of the questions you need to ask yourself to choose the right material.


6. Know How Heavy the Product You're Packing Is
When moving cargo from a warehouse, its size, and weight can help you pick the right vehicle for the task. Similarly, when it comes to stand-up packaging, your products' size and weight are key to determining the material needed for packaging.
If packing heavy products, that will mean going for packaging materials that can hold more weight. The same applies if your products are light. Get stand-up pouches designed from material that can hold them intact during transit and limit the amount of bag blowouts.
7. Decide What Features You Want To Be Included
Additional features (zip locks, pour spouts, tear notches, etc.) added to your stand-up pouches come with an extra cost. The good news is that your pouches can still be functional with only critical features, like hang holes. Our team at CarePac can help you decide which features are crucial.
8. Plan Ahead & Reduce Failed Deliveries
Rushing the last minute is not recommended in business unless it is very urgent. Ensure you have enough time and plan ahead to avoid steep shipping costs for rush jobs on your stand-up pouches. Be sure to call our team when you notice your bag supply running low and we'll help you get the best price. You might also want to consider carbon neutral shipping.
9. Reduce The Costs Of The Artwork
A well-designed stand-up pouch looks amazing and can boost sales as the right colors and design stimulate impulse buying. But the truth is, your pouches don't have to be filled with artwork to attract buyers. A well-thought out design can grab the attention of customers. Save money by working with a designer familiar with packaging design as they can help you focus on what is vital to your business. Keep in mind that the more artwork is included in the design, the more you will pay.
10. Go With Stock Pouches As A Last Resort And Print Your Packaging Label for Deliveries
Stock stand-up pouches will save you money if you are just starting out. The best thing with stock stand-up pouches is that they are readily available and can be shipped to you in a few days. It will let you test various designs and find out which products customers like best. If you go this route we recommend making sure your label is well printed and you test it on your bag before you print a whole batch of labels.
High-quality, customized stand-up pouches can make your products fly off the shelf faster than those of your competitors. CarePac has stand-up pouches for your product no matter what you are selling. Whether you need 2-seal pouches, square bottom pouches, or stand-up pouches, CarePac is the packaging supplier you can count on. Get an quick online quote today tailored to your budget and watch your products fly off the shelf like never before -- all at a reduced rate and sent direct to your door.