Have you outgrown stock packaging and stickers? Are you considering custom-printed creative packaging? Congratulations on the new move.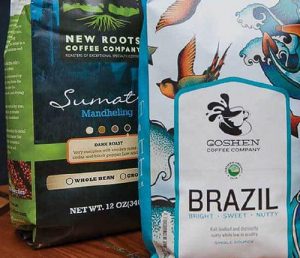 Custom packaging is a great and effective way to increase brand awareness, attain competitiveness, and attract new customers with a creative design. Custom printed bags, for example, allow you to tailor-make your paper packaging based on your needs and align it to your brand identity. Also, they serve as walking advertisements for your business.
Although custom printed bags are beneficial to your business, they can be costly and actually damage your brand if you don't nail the design. To avoid this, we have compiled 15 common mistakes when designing custom printed packaging for your customer's shopping needs.
1. Ignoring Customer Needs
Many companies make the mistake of designing printed bags that appeal to their tastes rather than their customers. Customers are the end-users of your customized bags. As such, you must consider their needs, expectations, and preferences for packaging and design printed bags that appeal to them.
2. Lack of Differentiation
Any paper product packaging, including custom printed bags should catch a potential customer's eye. Also, it should differentiate your brand from competitors and other similar businesses. Consequently, your printed bags should not look like your competitors –even though you are trying to outshine them. Instead, design your packaging and boxes in a way that stands out from rivals and conveys your unique brand identity.
3. Disregarding Errors in Print or Graphics
A typing or graphic error creates a wrong impression about your products and company as a whole. It shows that your company is careless, and customers may think that your products are full of errors too. Therefore, never disregard any errors in your printed bags. They may be costly to correct but are worth every dollar.
4. Using Outdated Printing Designs
Today's customers want the latest designs of everything, including packaging. Therefore, do not make the mistake of using outdated packaging designs — it will not appeal to them. Consider updating your packaging design to stay ahead of the competition and position yourself as a leader in the sector. Investing in seasonal packaging instead of mass-producing one design is an excellent place to start. Also, consider playing with new packaging and printing designs.

5. Ignoring the Weight of Items the Bag Will Carry
When designing a custom printed bag or boxes, do not ignore the weight of the items that go into the bag. The bag should be strong enough to accommodate these items and withstand long-term use. The weight of these items will determine the bag's thickness. The CarePac team can help you figure out the right material for your bag. Our team is available by phone (to talk to a REAL person) about these kinds of questions.
6. Using Printing Materials that are Not Eco-friendly
The modern consumer is eco-conscious and expects businesses to adopt business practices that are environmentally sound, especially if your product appeals to the environmentally conscious crowd. However, many businesses may not realize how many eco-friendly options exist and therefore end up with traditional packaging. If your product is in the health food space, or appeals to high end buyers, it is time to make the move to eco-friendly printing materials and design packaging.
7. Not Keeping it Simple
Less is more when designing a custom printed bag. Do not try to complicate the design of your bag. Do not use jargon or cutesy sayings unless it aligns with your brand. A simple, straightforward, and easy-to-understand design will grab your audience's attention. As they say, a confused lead never buys.

8. Wrong Packaging Material
A good custom printed bag is not only attractive but also functional and practical. Using the wrong packaging material means that the bag will not be useful. Remarkably, while some materials may be cheap, they may not be ideal for packaging specific products. Ensure that you choose the right packaging material to make printing much more effortless, meet customer expectations, and reduce waste.
9. Using Ordinary Ink
Ordinary inks produce ordinary printed bags. However, special inks, including metallic, neon colors, reflective, and glow-in-the-dark inks, create standout bags with attention-grabbing details and content. Adding this kind of pizazz to your bag may be perfect in some industries like cannabis where competition is stiff.
10. Illegible Printing
Do not entertain illegible printing in the name of fancy images or fonts. The name, logo, and other specifics on your bag should be clear, visible, and easy to read.
11. No White Space
Avoid cluttering your backgrounds with too many colors. It will give your customers a headache. Color experts recommend allowing white space for your background and allowing your designs to breath. Remember, negative space is a design element!
12. Failure to Test Your Product
The same way you must test drive a car before buying it, test your bags before printing in bulk. Your designers should test them for durability, strength, and practicality. This way, you ensure that a bag is the proper fit and gather feedback from customers.
13. Incorrect Design Dimensions
Imagine designing a bag that is too small or too big for your product? If the bag is too small, it can't fit your product and hence unusable. On the other hand, a bag that is too big is a waste of material. As such, it is best to actually put your product in the same size bag you plan to use when printing a custom bag and see if it fits as expected.
We can't tell you how many times people forget to account for the seams in a bag and end up with a bag that's too small. Using a bag with the correct dimensions ensures the security of your product, reduces waste, and cuts costs. Double-check your measurements to get the right size of your printed bag.


14. Too Big of a Logo on Your Package
While you want your logo to be front and center in your custom printed bag, you should not make it too big. A giant logo can make your brand seem aggressive, and can also be off-putting. Keep your logo in proportion to the size of the bag. A good designer will be able to help you with this. If you need help with artwork give our team a call. We can help!

15. Not Ordering Enough Bags
After finishing designing your bags, it is time to order them. You must decide how many bags you would like to order. While this may depend on your budget and storage space, it is advisable to order in bulk to take advantage of bulk buying discounts and ensure you don't run out of stock quickly.
Designing custom printed bags can be fun and have positive business outcomes but is vulnerable to mistakes. You can make mistakes in the dimensions, material, and graphics of the bag, which can hurt your business.
Follow our tips so you don't make these mistakes when designing custom printed bags.
CarePac helps with custom packaging to eliminate the possibility of costly errors. You can contact a REAL packaging expert to answer any questions you may have about the manufacturing process, designing and more. Our CareDesignTM process is our signature process where our team works with you to ensure your design and art is perfect. Click here to get an quick online quote!