Running a business is full of as many downs as it is ups. But one area where your business doesn't have to struggle in order to succeed with custom printed packaging design. No matter what you're selling — whether it's coffee, cosmetics, or dog treats — it's possible to design custom packaging for your product that practically sells itself.
But how can you create your very own custom packaging that stands a cut above the rest? Read on to learn the top 10 tips about how to create a great design and to see how nailing the perfect packaging can help boost your sales.
1. Test Your Packaging Design
Don't forget to be patient! Before you bring your packaging to market, it's always a good idea to test it out on friends, family, and clients. This is not only a great way to find anything you may have overlooked (i.e., typos, missing information) but also the perfect way to see if your packaging actually speaks to your target audience.
Remember that customers buy with their eyes first, so if your design isn't wowing people the way you want it to, don't be afraid to go back to the drawing board.
2. Think Outside The Box (Literally)

A cardboard box can feel old-school — not to mention that it's just not a great fit for certain products (liquids, anyone?). In contrast, die-cut pouches are available in a wide variety of shapes and sizes. They look sleek and modern and even have the added benefit of keeping your products safe from moisture and oxygen contamination.
When planning out your packaging, don't forget about die-cut pouches. They might just add the touch of flair that your product needs to fly off the shelves.
3. Use The Right Colors
When it comes to packaging design, perhaps nothing affects consumers as strongly as color. If you're hoping to sell a product that promises relaxation, serenity, and reminds buyers of the environment (such as cannabis), green is a safe choice; in contrast, if you're trying to get buyers excited and passionate about a high-energy product (such as coffee), a bold color like red may be ideal.
Being mindful of how different colors look and what emotions they evoke is necessary for creating a strong packaging design.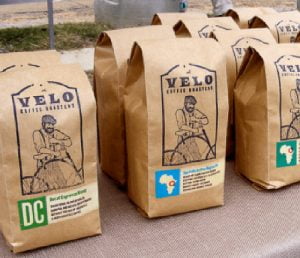 4. Make The Right Font Choice
Just as with color, the font you choose for your product's packaging can have a huge impact on the success of your packaging design. Is your product young and hip or more serious and traditional? Pick a font that reflects your chosen aesthetic. And, no matter what you do, make sure that the font you choose is always appropriately sized and easy to read — no one wants to try to squint their way through your sales pitch in the grocery store.

5. Avoid Spillage And Damage
If there's a chance your product can be spilled, damaged, or destroyed before it's enjoyed by customers, take that into account. A good packaging strategy should protect your product from decay, oxygen contamination, moisture, and more; some packages are even spill-proof, tamper-evident, or child-proof to provide further security.
If you care about getting the best product possible into the hands of your customers, choose a packaging system that opts for protection.
6. Don't Forget About Shelves And Hooks
Think about how your product is going to be displayed. Is it more important for your packaging design be free-standing on shelves then stand up pouches best choice, or will it likely be hung on a rack? For that matter, is it important that your packaging be able to be displayed both ways? Determining how and where your product will be displayed can have important implications for your packaging design.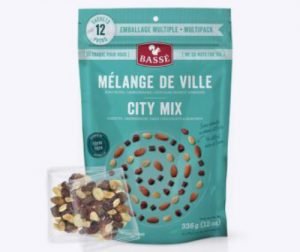 7. Tap Into Your Customers' Emotions
People buy with their eyes, but they also buy with their emotions. Don't be afraid to tap into your customers' emotions to make connections between your product and their own lives.
For instance, a good dog treat package should remind a customer of their love for their own dog, and a package of jerky might remind a potential buyer of their love of the great outdoors. Subtly connecting your product to your customers' emotions is crucial for creating a bond between your product and your target audience.
8. Choose The Right Packaging For Your Product
When it comes to designing packaging, the sky's the limit — which means that it's important to sort through the many options out there to choose what works best for you and your product. For instance, some cannabis products might benefit from single-serve packages rather than larger packages, and certain products may be even more appealing if they're sold in eco-friendly packaging. Specifically tailoring your product to the right packaging is critical for helping it succeed.
9. Function Over Form
Above all else, is your packaging functional and practical? Even the coolest, most eye-catching design won't make a difference if your packaging isn't able to stand up on a shelf, and no one will be able to read about how wonderful your product is if the font is way too small.
Choose the right type of zipper or tear notch for your package based on how customers actually consume your product. Can your product be consumed in one sitting or will a zipper preserve freshness for a product that is meant to be enjoyed over multiple sittings. Go for functionality to end up with a product that practically sells itself.
10. Argue Your Case
Finally, your packaging should clearly describe what your product is and what makes it so great. Does your company have a strong philosophy, distinct core values, or a commitment to giving back?
You often only have a few seconds to hook potential consumers with an eye-catching design, well-written product description, and strong corporate identity and vision. Make sure to showcase what you're all about to get consumers excited about you — and keep them coming back for more.
Key Takeaway
If you're hoping to design your very own custom printed packaging to help your products stand out, contact us today for an quick online quote. At CarePac, we offer customer service that goes above and beyond. You can speak to a real person in the United States to learn more about how to give your product the best packaging possible. No matter what you're selling, we've got the perfect bag for you.